AEON Bukit Raja Shopping Centre blog
HUBLOT WATCH – FAKE VS ORIGINAL.
February 3, 2021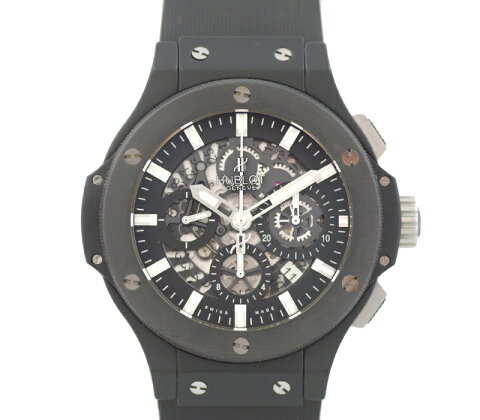 FONT
First thing need to check is the font of the watch, pay attention to every numerals and each word on the surface of the watch. The fake watch must have some point that not follow the brand's usual standard especially on their finishing. One of the ways is you can compared your watch with the same genuine model watch in the internet if you are not 100% sure your watch is fake or original.
Another thing is to focus on the printing quality of the Hublot logo. The fake one is too poor as you can see the logo will looks faded. Opposite from the geneuine Hublot watch, which is smooth and sharp.
DATE WINDOW
You can examine the date window is different between fake vs original Hublot watch. Basically the numbers shows on the fake watch is blurry and not center. For example, the number "15" in the date window, you can see "5" in the center and the "1" further along the edge.
BEZEL
The bezel from the fake obviously looks poor. The crystal sapphire is actually glass and the screws on the bezel are asymmetric and the unclear date is the most common fake watch we have seen. The real one is high standard crystal sapphire, the screws also symmetric and clear date.
LUG
As for lug, the fake version is the curve angle and the height of the watch case is larger compared to genuine version watch case is more to slimmer and the rubber strap is at less of an angle from the dial.
CROWN
Original crown for Hublot watch is much more sharper and detailed.
CLASP & RUBBER
The genuine Hublot watch has high quality rubber, you can see the quality of the logo imprints on the rubber. The fake watch also can copy that but mostly are not smooth and poor quality materials.
In addition, the clasp on the fake watch is very lightly engraved with the logo, while the original watch is deep stamping, very smooth and quality logo engraved on the clasp.
MOVEMENT
If you open the backcase, the fake watch used plastic to keep the movement in place. The rotor is not branded, the movement is not decorated, you can see many unpolished edges. The inner workings on the movements is very low quality and could not fool any watch enthusiast. Overall, They used lower quality materials and of course not branded.
JEWEL CAFE PURCHASE PRE-OWNED HUBLOT WATCH
VISIT JEWEL CAFE! WE PURCHASE USED GOLD JEWELRY | PLATINUM | GOLD BAR | GOLD COINS | BRANDED BAGS | BRANDED WATCH | FOR INSTANT CASH.
*AEON MALL Bukit Raja (Bukit Raja Shopping Centre)
*AEON MALL Taman Equine (AEON Taman Equine Shopping Centre)
*AEON Taman Maluri Shopping Centre (AEON Style Taman Maluri)
*AEON MALL AU2 Setiawangsa (AEON)
FREE ESTIMATION ONLY!