AEON Bukit Raja Shopping Centre blog
Spot The Difference Between Authentic or Fake Hermes Bag
January 8, 2021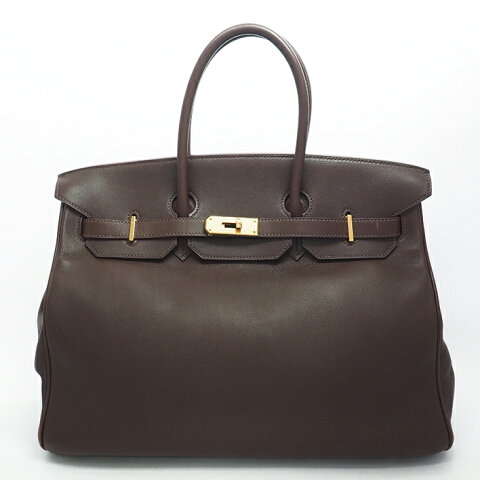 Stitching
Please look at the stitching, The original stitches will not out of place, systematic line and will not crooked seams or irregular patterns. Please examine by follow the lines with your finger in every stitches from the bag to make sure the line is perfect as per told above. The authentic Hermes bag is perfectly made by handmade and hand stitched worth to its high price. So, if you can see any sign of careless or unsystematic stitching, that's possibility to be counterfeit.
Hardware
Same as many other branded bag like Louis Vuitton or Chanel. Examine the hardware such as lock, keys, studs, and other pieces of hardware on the bag. Authentic hardware on Hermes bags should have the markings that says it's a precious metal. When you touch the hardware you will feel heavy and of a high quality. Plus, an authentic Hermes WILL NOT tarnish over time. The counterfeit hardware is light, look cheap and the hardware will stain easily.
Leather
The high quality leather and materials also plays an important role on authentic Hermes bags. Should be noted, the lavish and exclusive Hermes bags are focus entirely on his leather. Obviously the leather will be the finest, not cheap or poor quality. Thus, You will be able to smell the aroma of the leather. Additionally, when standing, the bag will not bulge too much, even it is pre loved piece.
Logo
The logo is stamp as "Hermes Paris Made in France". The writing should be neat font. On the fake Hermes, usually you can see stamping is irregular, big, too bold or even different font. Ensure the logo is properly centered without being uneven, lopsided, or crooked in any way.
Authenticity Card
Please be careful with these if you are going to buy Hermes bags. Many fake Hermes Birkin and Kelly bags come with these orange plastic credit cards that say "Hermes" on them. The Hermes bags is never have and do not have an authenticity card. So, if you got one, that's most posibility a fake.
Dust Bag
The dust bag is high quality and high neat stitch count. The color is always light beige or orange with a dark brown Hermes logo. Fake dust bags often come in a grey color and feature a burgundy colored stamp.
Where To Sell Pre Loved Hermes bags
Jewel Cafe purchase Pre Loved Hermes bags with higher price and instant cash!
We are open from 10am to 9pm and the free estimation begin from 10am to 5pm located in the AEON Shopping Mall in Klang area and Kuala Lumpur area.
*AEON MALL Bukit Raja (Bukit Raja Shopping Centre)
*AEON MALL Taman Equine (AEON Taman Equine Shopping Centre)
*AEON Taman Maluri Shopping Centre (AEON Style Taman Maluri)
*AEON MALL AU2 Setiawangsa (AEON)
FREE ESTIMATION! TRADE IN YOU PRE LOVED HERMES BAGS FOR INSTANT CASH!