AEON Bukit Raja Shopping Centre blog
Jewel Cafe Purchase Pre Loved Gucci Fringe Tassel GG Logo Chain Shoulder Bag For Cash.
February 29, 2020
Good Afternoon ~
Thank you for visit Jewel Cafe's Blog ~
Today, I want to share with you all about Gucci Fringe Tassel GG Logo Chain Shoulder Bag.
The great materials from leather with the black color instead.. This luxury Gucci brand handbag have great value price to sold.
Jewel Cafe accept secondhand branded handbag especially Gucci brand and pay direct cash!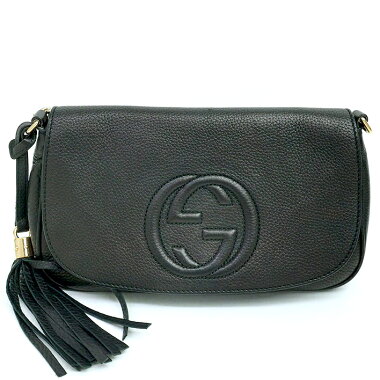 Commodity condition
| | |
| --- | --- |
| Outside | There is a feeling of use, small scratches on metal fittings, paint cracks and fuzz on the shoulder base, thin scratches on the whole, border rubbing |
| Inside | There is a feeling of use, light scratches on the back of the lid, light dirt on the whole, some spots |
| Remarks | |
| Other notes | Evaluation of the product condition is the description of the product itself. Please note that the condition of the storage box and other accessories are not included. The color may differ from the actual one depending on the color of the smartphone / PC monitor. Please note on your purchase beforehand. Since it is a used article to the last, please withhold the more nervous one. |
Product information
| | |
| --- | --- |
| Item Number | bag-14044-843306 |
| brand | GUCCI |
| line | Soho |
| Model number | 336752 ・ 223317 |
| Material | leather |
| Color | black |
| category | Shoulder bag |
| Size | Length: about 16cm, side: about 26.5cm, gusset: about 4cm, shoulder: about 112cm |
| accessories | Nothing |
We provide comfortable place and professional staff to take care of your pre loved branded item.
The staff has been training well before we take care and estimate your pre loved item. The friendly staff will assist you from the begining until the end for your item to be sold to Jewel Cafe.
Not only that, the estimation process is around 10-20 minutes, we will provide free drink and snack to you.
Not only our place is cozy and comfortable, we also provided mini playground for customer who bring their kids.
The estimation is for FREE!
We estimate your pre loved branded item for free only.
Don't wait for too long to sell your branded item, your branded item with the good condition will upgrade the selling price!
Come and visit Jewel Cafe located in Klang.
Jewel Cafe located in 2nd floor, AEON Mall Bukit Raja Shopping Centre, Klang.. near to Digi and Swan.
Visit Jewel Cafe for more information
You also can call us first to ask about our operation hour or anything.