AEON Bukit Raja Shopping Centre blog
Jewel Cafe purchase Rolex Cosmograph Daytona Men's Watch for CASH!
January 18, 2020
Hi, Good Afternoon guys!
This picture below is Rolex Cosmograph Daytona Men's Watch that we purchased from our regular customer.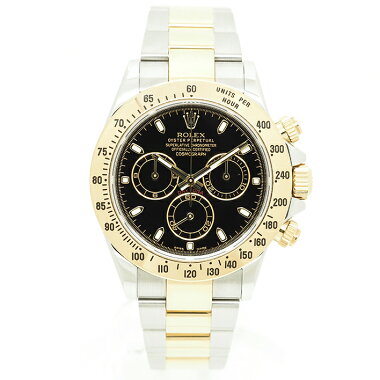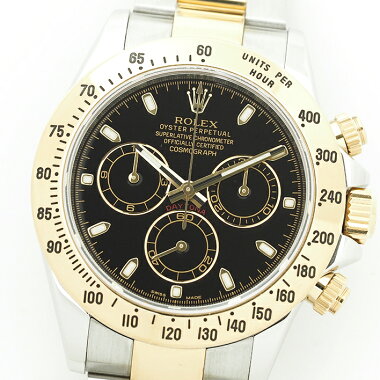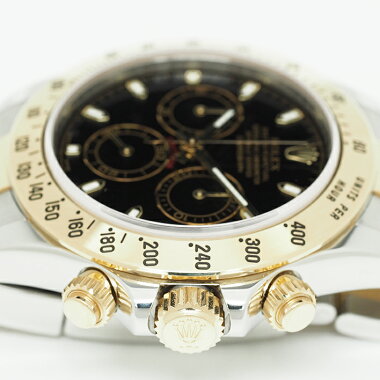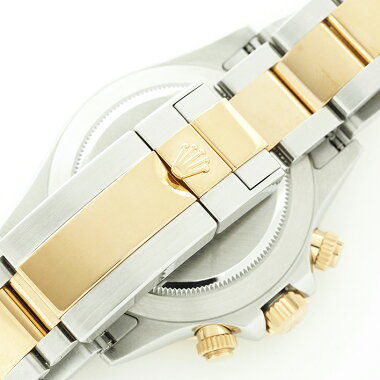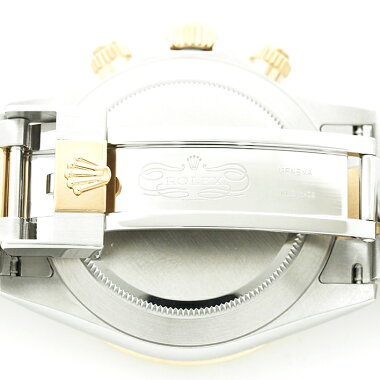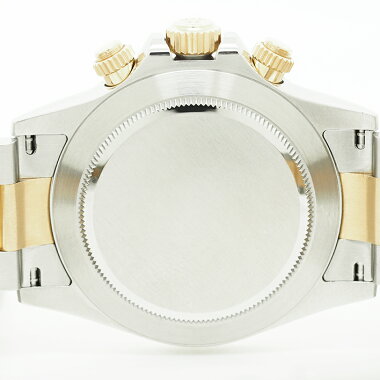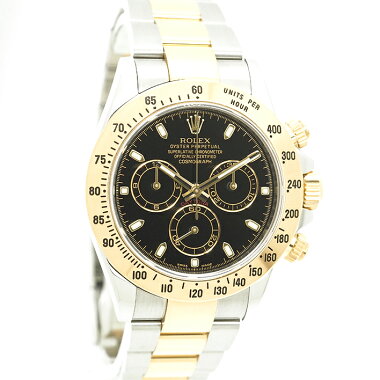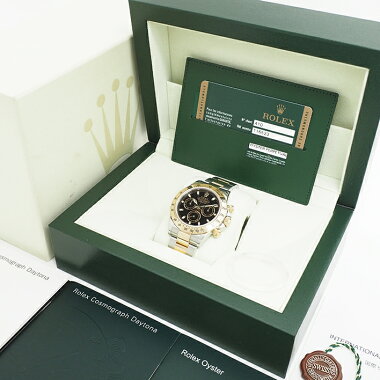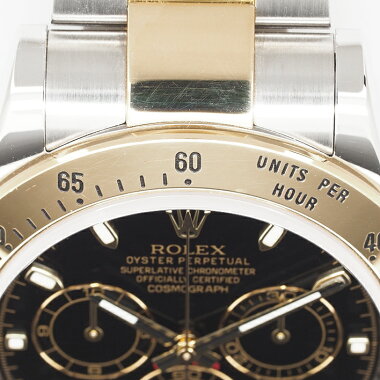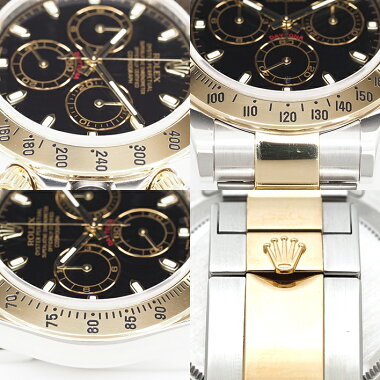 Product information
Item Number
wth-1928-882995
brand
ROLEX
Model name
COSMOGRAPH DAYTONA / Cosmograph Daytona
Ref No
116523
Cereal
P996DXXX (manufactured in 2000)
* Regarding the serial number, we will refrain from posting it on the website for privacy reasons. Please note that we cannot respond to inquiries.
Material
SS / 750 / K18YG
Case diameter
About 40.0mm
Arm circumference
About 20.0cm
Movement
Automatic winding
accessories
Box / Guarantee card (issued by Japan ROLEX) / Overhaul certificate (Japan ROLEX / October 7, 2019) / Instruction manual / Bezel cover * For protection at the time of purchase
Model information
Cosmograph Daytona
In 1905, Hans Willsdorf, who foresaw the need for watches in the era when pocket watches were the mainstream, founded "Rossdorf & Davis" as a watch import trading company in London, England with his partner "ROLEX ( Rolex) ". Later, when he set up his office in Switzerland, where watchmaking is thriving, he registered the trademark "ROLEX" as a trademark to make it simple, easy to remember and easy to pronounce in any language. Overwhelming other companies in technological innovation, " Oyster case " which has enhanced robustness and waterproofness by cutting out metal lump, " Perpetual " which establishes automatic winding, " Datejust " which changes date instantly at 24:00 The three major inventions and other technologies that drastically evolve the wristwatch are being developed one after another, establishing the highest position as a practical watch. Many long-selling collections, such as "EXPLORER", "SUBMARINER" and "YACHT MASTER", have been born and used by people around the world. This model is the only Rolex chronograph "DAYTONA". This model " Ref.116523 " equipped with a completely in-house made chronograph movement that was a long-cherished wish and achieved complete manufacture, while retaining the design of the previous model " Ref.16523 ", the movement was changed to " Cal .4030 "to" Cal.4130 ". In addition to changing the layout of the indial, the index has been enlarged and the mainspring has been improved, and has been carefully reviewed and evolved to greatly improve not only visibility but also magnetism and impact resistance. Reasonable design that considers maintainability is also highly evaluated by engineers, and the constantly evolving " Daytona " is called " KING OF ROLEX ", and it is overwhelmingly popular among numerous collections You.
We purchased Rolex Watch with higher price!
Especially for Rolex Daytona Watch!
Come to our place for FREE ESTIMATION ONLY~
Jewel Cafe purchased secondhand/unwanted/pre owned branded watch such as Rolex, Omega, Seiko, Tag heuer, Breitling, Patek Phillip, Tissot, Oris, Hublot, Cartier, Panerai, Rado, Mont Blanc and etc..
Our place located in four outlet in Malaysia –
Aeon Bukit Raja Shopping Centre, Klang
Aeon AU2 Setiawangsa Shopping Centre, Kuala Lumpur
Aeon Taman Maluri Shopping Centre, Kuala Lumpur
Aeon Taman Equine Shopping Centre, Kuala Lumpur
The estimation is based on condition, secondhand market value, secondhand resell value, secondhand market demand, depreciation, with or without completed set, year produced and etc..
*Term & conditions apply
Approach our staffs for more information! You can visit our Bukit Raja, Klang branch, AU2 Setiawangsa, KL branch, Taman Maluri, Cheras branch or Taman Equine, Seri Kembangan branch. Address and contact no. as following:
======================================
AEON BUKIT RAJA SHOPPING CENTRE,
F34 FIRST FLOOR, PERSIARAN BUKIT RAJA 2,
BANDAR BARU KLANG, 41150 KLANG,
SELANGOR DARUL EHSAN.
03-3358 8466
======================================
AEON AU2 SETIAWANGSA SHOPPING CENTRE,
LOT G26 GROUND FLOOR, NO.6,
JALAN TAMAN SETIAWANGSA AU2,
TAMAN KERAMAT, 54200 KUALA LUMPUR.
03-4251 1151
======================================
AEON TAMAN MALURI SHOPPING CENTRE,
LOT F29, FIRST FLOOR,
JALAN JEJAKA,
TAMAN MALURI, CHERAS,
55100 KUALA LUMPUR.
03-9201 4001
=============================================
AEON TAMAN EQUINE SHOPPING CENTRE,
LOT G15 GROUND FLOOR, NO 2 JALAN TAMAN EQUINE,
PUSAT BANDAR PUTRA PERMAI,
43300 SERI KEMBANGAN,
SELNAGOR.
03-8959 4110
=============================================
◇◇◇◇◇◇◇◇◇◇◇◇◇◇◇◇◇◇◇◇◇◇◇◇◇◇◇◇◇◇◇◇◇◇◇◇◇◇◇◇◇◇
We have purchased various items, such as…
●Gold, Platinum and Silver products
●Diamonds and any designed Jewelry
●Branded Watches
●Branded Handbags
●Branded Cosmetics
●iPhone, iPad