AEON Bukit Raja Shopping Centre blog
Sell Your Cartier Watch And Get Fast Cash From It! Jewel Cafe Malaysia.
October 6, 2019
Good evening.
Don't throw away or giving to someone else your Cartier Watch because it has value!
If you don't want to use it anymore~ You can sell the Cartier Watch into Cash!
Jewel Cafe is a company that purchase pre owned or secondhand watch and giving direct cash from it.
We buy your Cartier Watch for INSTANT CASH, with the money, maybe you can add on the new Cartier watch also.
Instead of giving to someone else, you can sell it to get money from it.
Jewel Cafe give you fast cash after you agree with the amount given.
We follow the condition, secondhand market value, secondhand resell value, depreciation, secondhand market demand and etc.. for your Cartier Watch in our estimation. So don't worry the price is too reasonable for your Cartier Watch~
Jewel Cafe is different from other shop, majority of them only use consignment method which is they will display your watch at their shop for certain day. After get buyer, only you can have the money. But don't know how long someone will buy your Watch.
Jewel Cafe is for people, who want for INSTANT CASH and SIMPLE PROCEEDING to sell their item.
Picture below is the Cartier watch that we purchased from our customer.
Cartier Cartier Santos Garbe SM Ladies Watch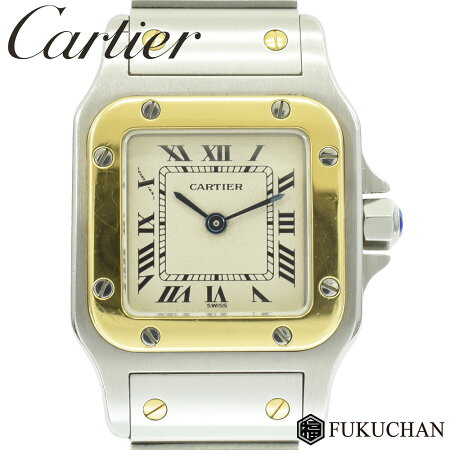 Cartier Cartier Must tank Watch 2415 Watch Vermeil Gold Plated 925 Gold Ladies Quartz Brand Kaizuka Store
Cartier Must Trinity Watch QZ Watch
Cartier Cartier Rotonde de Cartier watch Silver Dial Men's watch power reserve hand-rolled stainless steel / leather
Cartier Panthère de Cartier watch
Cartier Santos LM Blue SS Men Automatic Watch
Let's trade in your Cartier Watch to cash now!
Jewel Cafe provide free estimation for customer
Don't miss out to redeem free Member's benefits from Jewel Cafe~
Jewel Cafe purchase jewelry like gold, white gold, platinum, diamond (0.3 carat and above), gold bar, gold coin, broken part of gold, single earring and etc..
Not only Cartier Watch can sell here, if you have any unwanted branded handbag such as LV, Prada, Chanel, Hermes, Kate Spade, Long Champ, Coach, Burberry, Givenchy and etc.. also branded watch such as Rolex, Omega, Oris, IWC, Tag heuer, Hublot, Seiko, Rado, Panerai, Breitling, Zenith and etc.. we will buy with INSTANT CASH.
In addition, this place serve free drink & snack with comfortable place for customer while waiting for the item to be value and get the price.
so, wait for what?
Market Value for gold is also increase now!
Just come and get a great value for your Gold now!
If our branched is too far for you to drop by, please try out our What's App Estimation, LINE.estimation, or EMAIL.Estimation.
WHAT'S APP estimation : (+60) 12-4131242
LINE.estimation ID: jewelcafemalaysia
EMAIL.Estimation: jewel-cafe-bukitraja@crane-a.co.jp
*Term and condition apply!
You also can visit our Bukit Raja, Klang branch or AU2, KL branch.
Address and contact no. as following:
======================================
AEON BUKIT RAJA SHOPPING CENTRE,
F34 FIRST FLOOR, PERSIARAN BUKIT RAJA 2,
BANDAR BARU KLANG,
41150 KLANG, SELANGOR DARUL EHSAN.
TEL: 03-3358 8466
======================================
AEON AU2 SETIAWANGSA SHOPPING CENTRE,
LOT G26 GROUND FLOOR,
NO.6, JALAN TAMAN SETIAWANGSA AU2,
TAMAN KERAMAT, 54200 KUALA LUMPUR.
TEL: 03-4251 1151
◇◇◇◇◇◇◇◇◇◇◇◇◇◇◇◇◇◇◇◇◇◇◇◇◇◇◇◇◇◇◇◇◇◇◇◇◇◇◇◇◇◇
We have purchased various items, such as…
Gold, Platinum, and Silverproducts
Diamonds and any designed Jewelry
Branded Watches
Branded Handbags
Branded Cosmetics
iPhone, iPad