AEON AU2 Setiawangsa Shopping Centre blog
Important things to know the Real or Fake Hermes Birkin bag!
April 10, 2021
Good morning!
.
Wishing you stay safe and please wearing the face mask and follow the SOP!!
.
JEWEL CAFE : JAPAN NO.1 JEWELRY RECYCLE STORE
.
We would like to share how to find out the HERMES BIRKIN bag is Real or Fake!
.
We have created this special insights guide to help women spot even the most subtle flaws in fake Hermes bags. Using this guide will help you avoid the extreme disappointment that comes with realizing you have bought a fake.
.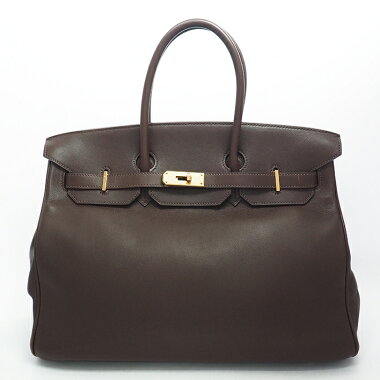 .
.
.
Stitching.
.
.
Every Hermes bag is handmade and hand stitched, meaning that the sew lines should be flawless on an authentic bag. There shouldn't be any stitches obviously out of place, out of line, crooked seams, or irregular patterns on an authentic Hermes bag. To inspect the stitches on a Hermes bag, follow the lines carefully with your finger (using a glove if you wish) and feel for any stitches that are out of place or crooked within the seam line. If you find any signs of sloppy stitching, this should immediately raise an alert in your head.
.
Handles/Bag Shape
.
The shape of the bag and the handles are an excellent indicator of whether the bag is authentic or fake. When standing, the bag should be neat and pronounced without any slouching or bulging in places. The same applies to the handles which should stand straight up and down. There may be cases where someone has stored their Birkin or Kelly in an incorrect manner, causing a bend in the handles. However, when holding the bag, you will be able to tell immediately if it is genuine. Also, fake Hermes bags can sometimes have misshapen or rounded handles.
.
.
Hardware
.
Authentic hardware on Hermes bags are always a genuine precious metal, usually either palladium or plated gold. The hardware also features small markings to indicate it is a precious metal and will feel heavy and of a high quality. The use of precious metals on Hermes bags also means that the hardware on authentic Hermes bags will not tarnish. When checking the hardware on a Hermes bag, feel the weight of the lock, keys, studs, and other pieces of hardware on the bag. If they feel light and cheap this should act as a red flag.
.
Toggle
.
The toggle on a Hermes Birkin is another way of testing the authenticity of the bag. Genuine toggles should have a smooth turn when you twist them, similar to the movement of a watch. Toggles fitted on fake bags tend to be much lighter in weight and feel grainy like sand when they are turned. Some may even be stiff when turning. If you feel string resistance when twisting the toggle on the bag, this is a red flag.
.
.
Zippers
.
Hermes make their own zippers which feature the Hermes name. However beware that counterfeiters can also produce zips with "Hermes" on them. So, there are some other ways to distinguish an authentic Hermes zip over a fake. Authentic Hermes zip pulls should not flop down or hang down at a 90 degree angle from the zip line. It should remain parallel to the zipper at all times. The mechanism is also a high quality design, created to lock the zipper pull in a parallel position. If the zipper pull is hanging, this should alert you to a potential counterfeit.
.
.
Lining/Interior
.
The lining and interior of every Hermes Birkin and Kelly bag is made with as much care as the rest of it. Many of these bags are lined with chevre leather, a goatskin that is grained and not smooth. There are Hermes Birkin and Kelly bags that feature other material as the interior or lining, but the material will always be of a high quality and in most cases made from a similar leather to the exterior. Another way to ensure the authenticity of the lining or interior is to verify the color scheme on the Hermes website and to ensure the stitching is neat and proper without loose threads.
.
.
Logo
.
.
The logo is a stamp on the bag that reads "Hermes Paris Made in France". This logo is featured in a delicate and neat font that is not affected by the texture of the leather. On many fake Hermes bags, the logo will look irregular, big, and/or blocky. Ensure the logo on the bag is properly centered without being uneven, lopsided, or crooked in any way.
.
Authenticity Card
.
This is something that should raise a red flag immediately. Hermes do not issue an authenticity card. They never have and most likely never will. Many fake Hermes Birkin and Kelly bags come with these orange plastic credit cards that say "Hermes" on them. If the bag comes with one of these cards, it is most definitely a fake.
.
.
Dust Bag
.
.
For starters there should always be a Hermes dust bag with a brand new Birkin or Kelly bag. The dust bag is of a high quality, as the bag itself is, and will feature a high neat stitch count. The color of the dust bag is always light beige or orange with a dark brown Hermes logo on the material. Fake dust bags often come in a grey color and feature a burgundy colored stamp. Another point of note is that the drawstring on the dust bag is also brown and should be made of 100% cotton. Please be aware that with some used Birkin and Kelly bags the dust bag may have been misplaced and therefore this this only applies to brand new bags.
.
Price
.
.
Let's face it, if a Hermes bag is listed for a price that seems too low, it's probably a fake. Authentic Hermes bags can cost anything on the secondary from the very, very cheap at around $10,000 to the most exotic at around $150,000. There are many fake Hermes bags on the market which are priced at a couple of thousand dollars and are of a very high quality. However, think to yourself why someone would sell a genuine Hermes at such a low price when they could get many times more for it.
.
Material.
.
Whether it's calf or an exotic leather, only the best will do for a Birkin. Which means that you might find a Birkin that's been scratched or stained by its owner, but you will never find one that has a flaw in the original skin.
Another tell, If you spot obvious variations between the bottom and handles or between the front and back, the bag is more likely to have been mass-produced. Birkins made with exotic skins should also have an "exotics card," which attests to the origin and treatment of the animal, and allows the resulting product to be sold internationally.
Look for lining—especially of Togo or Clemence leather bags—to be chèvre, a glove-leather goatskin with a slight grain. If the bag is unlined or self-lined, it's fake.
Feet
.
.
On the bottom of the bag, there will always be four feet that are hammered in. Counterfeiters often screw in the feet because that's faster and easier. So, if the feet feel like something you could remove by hand, be suspicious. Likewise, make sure they match the hardware on the rest of the bag: they should be the same metal in the same color.
.
Handles
.
The handles of an authentic Birkin have an upside-down U shape that stands away from the edge of the bag about five inches. Also, look for each handle's attachment to the bag to be overstitched to reinforce the point of stress.
.
Date Stamps and Maker's Marks
.
Unlike most luxury brands, Hermès doesn't include an authenticity card. Nor does it issue serial numbers. However, you'll want to look for heat stamping on the front of the bag that is clear and crisp, with color that matches the color of the bag's hardware: silver-tone on a bag with palladium hardware, gold-tone on a bag with gold-tone hardware. A code indicating the year of the bag's manufacture used to appear on the underside of the pull strap, but is now placed inside the bag—usually on the inside top edge on the left or right.
At Hermès, a letter stands for the year of production. For example: "A" means it was made in 2017, "M" means it was made in 2009, etc. Birkins made from 1997 onward put that letter inside a square. Those made from 1971 to 1996, the 26 years prior, have the letter encased in a circle. The 26 years prior to that, a pre-Birkin era, use a simple letter with no circle or square.
.
Tips
.
Always buy from trusted dealers.
Inspect every detail.
Take a suspect bag to Hermes or use a trusted authentication service.
.
.T
…
.
..
.
.
.
Have a nice day!
.
.
.
JEWEL CAFE OUTLETS
Address and contact no. as following:
==============================================
KL Branch:
AEON AU2 SETIAWANGSA SHOPPING CENTRE,
LOT G26 GROUND FLOOR,
NO.6, JALAN TAMAN SETIAWANGSA AU2, T
AMAN KERAMAT,
54200 KUALA LUMPUR.
TEL: 03-4251 1151
AEON TAMAN MALURI SHOPPING CENTRE,
LOT, F29 FIRST FLOOR,
JALAN JEJAKA TAMAN MALURI CHERAS,
55100 KUALA LUMPUR.
TEL: 03-9201 4001
==============================================
Klang Branch:
AEON BUKIT RAJA SHOPPING CENTRE,
F34 FIRST FLOOR,
PERSIARAN BUKIT RAJA 2,
BANDAR BARU KLANG,
41150 KLANG,
SELANGOR DARUL EHSAN.
TEL: 03-3358 8466
AEON TAMAN EQUINE SHOPPING CENTRE,
LOT G15, GROUND FLOOR,
NO.2 JALAN TAMAN EQUINE,
PUSAT BANDAR PUTRA PERMAI,
43300 SERI KEMBANGAN , SELANGOR
TEL: 03- 8959 4110