AEON AU2 Setiawangsa Shopping Centre blog
THE STORY BEHIND BRANDS LOGO!
March 5, 2021
Good morning!
.
Wishing you stay safe and please wearing the face mask and follow the SOP!!
.
JEWEL CAFE : JAPAN NO.1 JEWELRY RECYCLE STORE
.
Today we would like sharing some information the story behind the fashion brands logo!
.
.
THE TRUE STORY BEHIND THE FASHION LOGO
.
.
.
This new discovery on the meaning behind one of the most famous fashion logo made me curious about other famous logos.
.
CHANEL.
.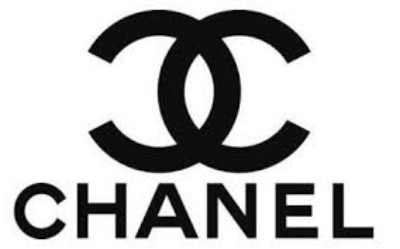 I was researching the iconic Chanel logo when I remembered seeing something similar in Tours, a city in Central France famous for its chateaus in Central France.
The interior of the beautiful Château de Chenonceau is decorated with an H, for Henri II overlaid with interlocking Cs (just like Chanel's logo) for his queen, Catherine de Medici. This decoration was a clever bit of mischief as well because the H with the Cs also formed interlocking Ds, representing Henri II's mistress, Diane de Poitiers.
It's only a conspiracy theory but as a french woman, Coco Chanel would have most certainly visited the Chateau and seen these interlocking Cs. Maybe this is where her iconic logo comes from.
.
VERSACE.
.
.
.
…
..
.
A logo that we do know the meaning behind is that of Versace. Gianni Versace was inspired by greek mythology, born in a town in Southern Italy that had been influenced by Greek culture and tradition after Greek colonization centuries earlier. It's no surprise that Versace chose the head of Medusa for his label's logo.
.
Medusa in Greek mythology is a beautiful Gorgon who was turned into a hideous monster by Athena. She goes from alluring woman to snake-haired monster who turns men to stone with a glance. Versace was inspired by the pre-monster Medusa who symbolizes power, strength and beauty. This is clear in his logo that portrays her with flowing hair instead of snakes.
.
Donatella Versace said her brother's reasoning for using Medusa's head was "whoever falls in love with Medusa can't flee from her." Not a bad inspiration for a fashion label hoping to keep loyal wearers.
.
Her head is encircled by a ring of Greek keys. This is less symbolic, but represents the labyrinth from the story of Theseus and the Minotaur in Greek mythology. It was often used as a border on Greek temples and pottery.
.
.
GUCCI.
.
Aldo Gucci, one of Guccio's three sons, joined The House of Gucci in 1933 and he was the one who designed the actual logo. The Gucci logo is artistically designed, and has been timeless and classic since the design took shape. Now It is the most memorable and recognizable fashion logo ever created. The logo symbolizes grandeur and authenticity and is seen worldwide
.
.
.
.
.
.
.
The shape of the logo could easily apply onto any application. The curve, contrast and spaces between the letter spacing really bring out the information of the brand. The famous double G logo of Gucci employs the two interlocking, bold "Gs" of the father's – Guccio Gucci's – initials in a very artistic and smart way. The Gucci logo has become synonymous of luxury and sophistication.
.
.
.
.
HERME'S.
.
.
Hermès was founded in 1837 as a French luxury goods manufacturer. Their primary product line was horse harnesses and bridles for the carriages of the upper classes. Over the course of the company's existence, it weathered ups and downs as market demands and consumer tastes changed. Today though, HERME'S is Forbes 15th most valuable brand with a $15.3 billion valuation. Its current brand image didn't appear until after World War II in the 1950s
.
.
.
.
.
.
The Hermès logo was created after World War II. It is a direct nod to the company's roots as a carriage accessories manufacturer for the aristocracy. As a luxury goods brand, the symbolism is pretty direct in that it wants its consumer to associate its natural-sourced products with high class, wealth, sophistication, and attention to detail. The reason for the bold orange might seem like a purposeful design decision in this day and age. It is so bold it had to be chosen to stand out from the competition. Instead, though, the design decision was forced upon the company by post World War II shortages that made their original color impossible.
.
.
LOUIS VUITTON.
.
Louis Vuitton are some of the most counterfeited products in the world despite the company holding important trademarks and copyright protection to their logos and designs.
Before the famous LV monogram was invented, Louis Vuitton became well known because it produced a stackable trunk in an era when most travel trunks were of a rounded design that made them impossible to put on top of each other.
When the company passed onto his son after his death, Georges Vuitton helped pioneer the creation of the now iconic logo to help protect the company from rampant counterfeiting. By creating a logo with a unique look that was trademarkable, would-be copiers could be stopped by the force of government.
.
.
.
When the Louis Vuitton logo was first designed it was based on a sub-trend within the Victorian Era called mon. Mon originates from Japan is a style of design often associated with representing families and high-status organizations. They are similar to how the West views family crests. During the Victorian era, Japan was viewed as an exotic land full of mystique. Designing a logo with cues from this foreign aesthetic imbued Louis Vuitton's brand image with a certain level of luxuriousness, mystery, and class. All of these elements are things one would want to convey when selling a high-end luxury product. Looking like everyone else would have been a death sentence.
.
ROLEX.
.
Rolex was founded in 1905, but it wasn't originally called Rolex.  It was named Wilsdorf and Davis after its co-founds Alfred Davis and his brother-in-law Hans Wilsdorf.  Their business initially focused on importing watch mechanisms and placing them in cases made by other companies.  These watches were then sold to other jewelry companies who put their own brand name on them. Essentially, Rolex started as a private label wholesaler.  They grew from these humble beginnings into one of the world's most valuable and well-known watchmakers. By 1908, the actual "Rolex" name was trademarked by the company and this set the stage for their growth.  Rolex went onto achieve and receive recognition for many innovations that gave them clear competitive advantages.
.
.
.
.
The logo is built around the name itself, which was chosen specifically by the owners since they thought it was easy to pronounce in any language and sounded like the winding of a watch when you say the name out loud. They also took into account that they wanted a brand name that would be easy to read when the mark was displayed on their actual watches. The crown connects to the company's motto, "A Crown for Every Achievement". This symbol harkens back to its illustrious history of innovation, quality, and the long list of firsts in the world of watches.  The green and gold color palette further reinforces the ideas of wealth and prestige.
.
.
.
.
.
.
May this information we will gain knowledge for the symbols of the brands logo.
.
Have a nice day!
.
.
.
JEWEL CAFE OUTLETS
Address and contact no. as following:
==============================================
KL Branch:
AEON AU2 SETIAWANGSA SHOPPING CENTRE,
LOT G26 GROUND FLOOR,
NO.6, JALAN TAMAN SETIAWANGSA AU2, T
AMAN KERAMAT,
54200 KUALA LUMPUR.
TEL: 03-4251 1151
AEON TAMAN MALURI SHOPPING CENTRE,
LOT, F29 FIRST FLOOR,
JALAN JEJAKA TAMAN MALURI CHERAS,
55100 KUALA LUMPUR.
TEL: 03-9201 4001
==============================================
Klang Branch:
AEON BUKIT RAJA SHOPPING CENTRE,
F34 FIRST FLOOR,
PERSIARAN BUKIT RAJA 2,
BANDAR BARU KLANG,
41150 KLANG,
SELANGOR DARUL EHSAN.
TEL: 03-3358 8466
AEON TAMAN EQUINE SHOPPING CENTRE,
LOT G15, GROUND FLOOR,
NO.2 JALAN TAMAN EQUINE,
PUSAT BANDAR PUTRA PERMAI,
43300 SERI KEMBANGAN , SELANGOR
TEL: 03- 8959 4110