AEON AU2 Setiawangsa Shopping Centre blog
[Con't] How to differentiate between real and fake Rolex watches.
January 10, 2021
For the last 2 days we already shared how to differentiate between real & fake Rolex, today we continue with another 5 tips on how to differentiate between the real and the fake Rolex watch. Enjoy reading people!
6. Waterproof
.
Rolex wristwatches are built to be waterproof, while forged versions will not withstand a proper water test. However, we strongly discourage using a water test if you doubt that the piece is real since it will likely ruin the watch, preventing you from being able to return it. If you believe you have a non-genuine timepiece have it inspected by a reputable professional.
7. Weight
Weight
.
A genuine Rolex will have some weight to it since they are exclusively manufactured from the finest materials. A counterfeit watch will feel lighter and flimsy due to cheaper construction materials. If your watch doesn't have any heft to it you're likely dealing with a fake.
8. Clear case back
.
With the exception of a couple of very rare vintage models produced in the 1930s, Rolex does not equip their watches with clear case backs, so beware of replica watches that have a clear window with a view of the movement on the back of the watch's case.
9. Case back engraving
.
Except for just a few rare instances, like the vintage Rolex Sea Dweller, COMEX, Military watches and some older rare models, Rolex does not engrave (a majority of the time) the exterior of their case backs with words, logos, or pictures. If the watches you're looking at features engravings on the back of the watch's case, then chances are you have a fake Rolex or imitation replica watch. In addition, some authentic older lady Rolex Datejust models like the 6917, 69173 and 69174 have "Stainless Steel" and "Registered Design" on the back.
10. Micro Etched Crystal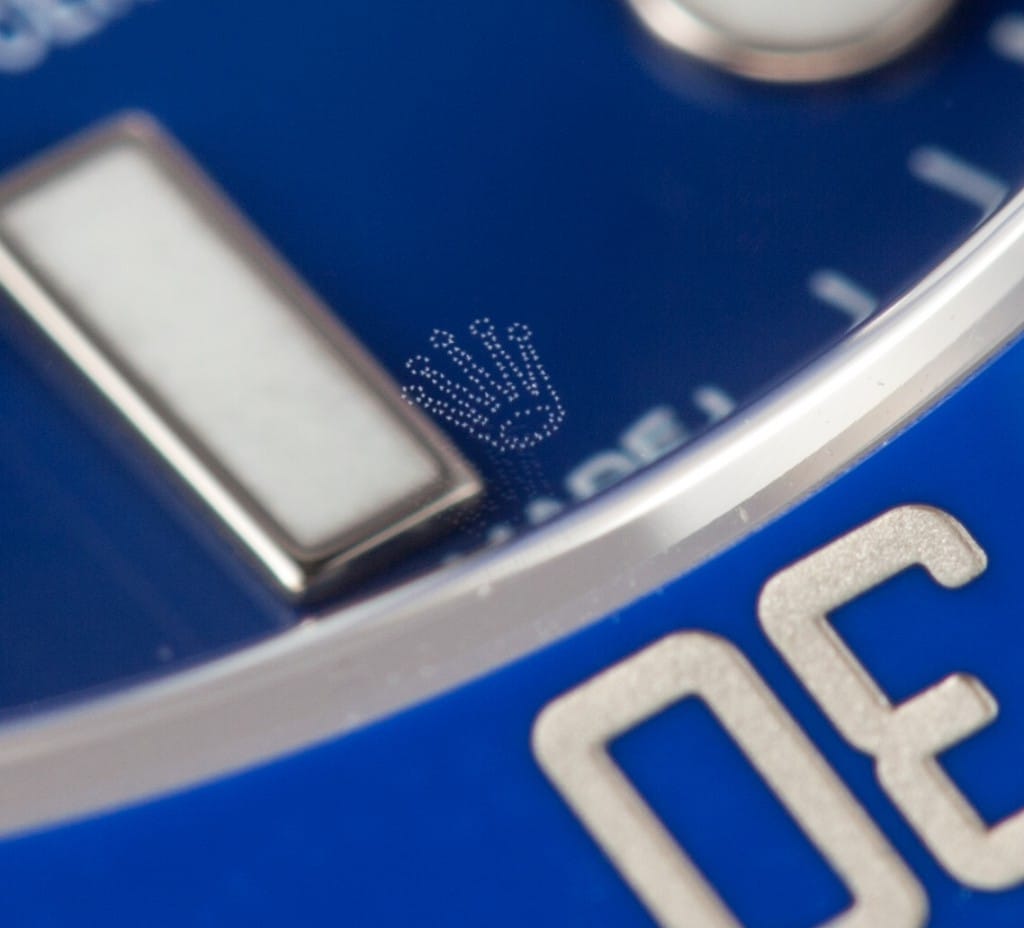 .
In 2002, Rolex began micro-etching a tiny crown logo at the 6 o'clock position on the crystal that protects the dial. If you're looking at buying a Rolex made in 2002 onward, look for this marking for proof of authenticity. Since it's so small, it is difficult to see with the naked eye. This detail also makes it difficult for counterfeit watches to include.
.
.
We hope that, with these tips people out there will be more careful and will not being cheated to buy a fake Rolex. Do some research before investing big amount of money to buy a Rolex watch.
.
Should you have any unwanted Rolex watch and wish to let them go, feel free to bring them to our shop and we will give you a free estimation.
.
Feel free to visit us and approach our professional staff for more information.
.
*Terms and condition apply.
AEON AU2 Setiawangsa Shopping Centre
We are located in AEON AU2 Setiawangsa Shopping Centre at ground floor, Lot G26.
.
Kindly contact us at 03 – 4251 1151 for any inquiry.