AEON AU2 Setiawangsa Shopping Centre blog
We buy CARTIER Ring,Sell Cartier Ring for CASH! AEON AU2 Setiawangsa, Taman Keramat, Ampang, Sri Kembangan, Damansara, Putrajaya, Klang, Kuala Lumpur. KL
February 13, 2020
Hello!
Today we feels like sharing with you guys why people wear jewelry as accessories?
It is believed that jewelry was first worn to display one's social status. The use of jewelry became more popular as humankind became able to satisfy primary needs such as shelter or satisfy hunger. Sociologists believe that secondary needs such as comfort or luxury naturally appear once primary needs such as being warm or eating are fulfilled.
Jewelry is a form of self-expression. Whether it be a delicate chain or a choker, ring, bracelet the things we choose to wear send a little message to those passing us by, and perhaps to ourselves, too.
We in Jewel Cafe are also working in buying your unwanted jewelry. If your jewelries already broken, bent or not fit anymore or you do not want to wear anymore you can come and visit our shop and sell them to us. We can buy even it's a yellow gold, white gold, platinum, silver and also gold bar and gold coin. 
Bring them to our shop for free estimation and enjoy our complimentary free drinks while waiting for the appraisal. You will get the price immediately and we also will pay you cash immediately if you agree with the price.
Jewel Cafe also now can buy your unwanted branded accessories like Hermes, Chanel, Christian Dior, Cartier, Bvlgari, Tiffany & Co., Gucci, Prada, Louis Vuitton and etc.
Bring your unwanted jewelry to our outlet for free estimation too. 
Today we share one of the items; CARTIER Ring that customer sell to us.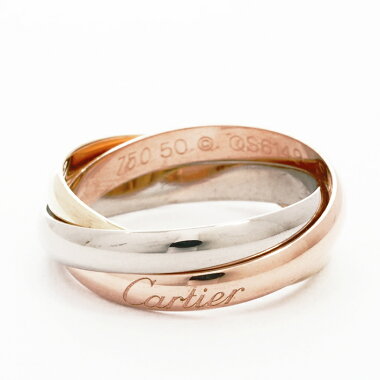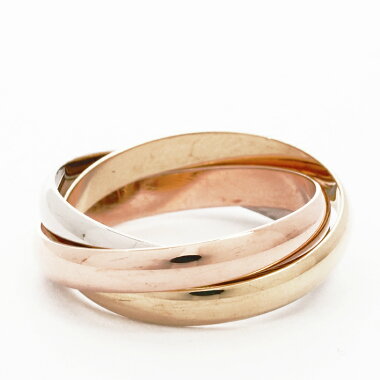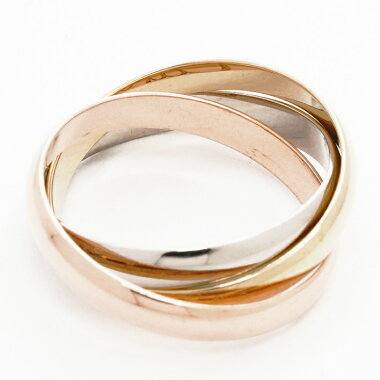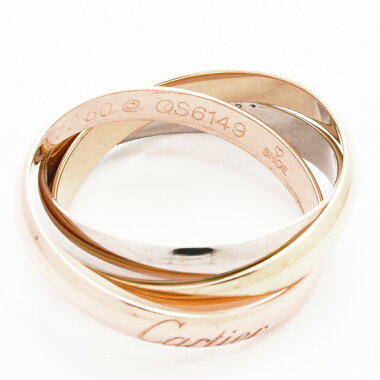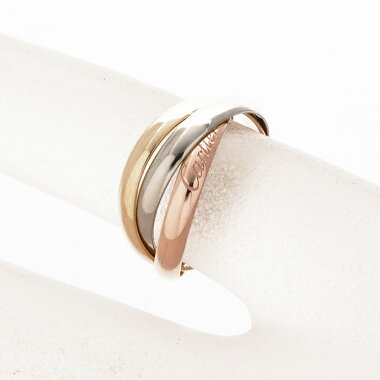 Brand name : Cartier
Material : 18K white gold / 18K yellow gold / 18K pink gold
Material notes
Size Ring size:: 50
Maximum width: 2.7mm (for one) / Thickness: 0.7mm (for one)
Weight 4.8g
Engraving details Cartier 750 50 
Category: Ring
Accessories Case, box
Feel free to visit us and approach our professional staff for more information.
If you are staying quite far from our both outlet, you also can have free estimation via Whatsapp.Estimation and Email.Estimation.
Enjoy our lucky draw and win the grand Prize for RM100 & RM50  when you sell your items RM150 and above.


We also buy your branded handbags such as TOD'S, CHOPARD, CHANEL, COACH, LONGCHAMP, MICHEAL KORS, KATE SPADE, MIU MIU, LOUIS VUITTON, PRADA, GUCCI and etc.
Sell your branded handbags for Instant CASH!!
*Terms and condition apply.
You can visit us in AU2 Setiawangsa or Bukit Raja Klang branch.
Address and contact no. as following:
==============================================
KL Branch:
AEON AU2 SETIAWANGSA SHOPPING CENTRE,
LOT G26 GROUND FLOOR,
NO.6, JALAN TAMAN SETIAWANGSA AU2, 
TAMAN KERAMAT,
54200 KUALA LUMPUR.
TEL: 03-4251 1151
==============================================
Klang Branch:
AEON BUKIT RAJA SHOPPING CENTRE,
F34 FIRST FLOOR,
PERSIARAN BUKIT RAJA 2,
BANDAR BARU KLANG,
41150 KLANG,
SELANGOR DARUL EHSAN.
TEL: 03-3358 8466
==============================================