AEON AU2 Setiawangsa Shopping Centre blog
Jewel Cafe give Fast CASH for your FENDI Backpack!! Aeon AU2 Setiawangsa, Taman Keramat, Shah Alam, Sri Kembangan, Pulau Indah, Putrajaya, Mont Kiara, Cheras, Ampang, Kuala Lumpur.KL
October 5, 2019
Good afternoon ladies & gentleman:) Have a nice day:) As you all know
Jewel Cafe
can
purchase
any
luxury designer handbag
and
turns it into CASH!
So, if you decided to
sell
your
unwanted / unused of FENDI Stud Handbag, 
you just 
bring to Jewel Cafe
 for
FREE ESTIMATION!!
But if you want to get
BETTER PRICE
 please bring along the
full accessories
such as
box, dust bag, warranty card, certificate, receipt 
and etc. Hurry visit our
nearest store
that
located
in
Aeon AU2 Setiawangsa KL
or
Aeon Bukit Raja Klang, Selangor!
Below is
FENDI BACKPACK
 that we purchased from customer :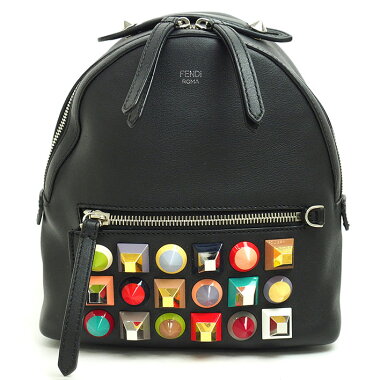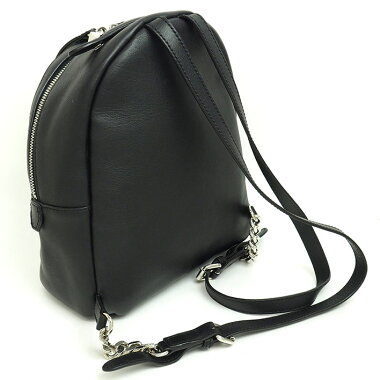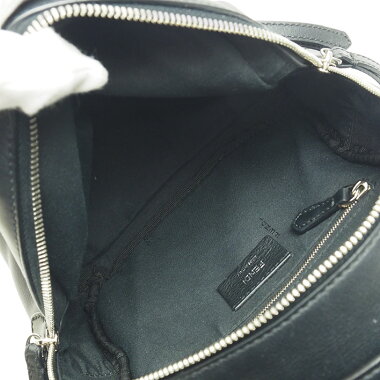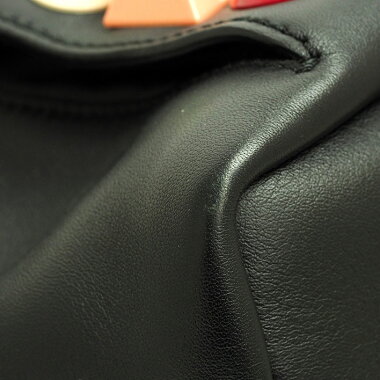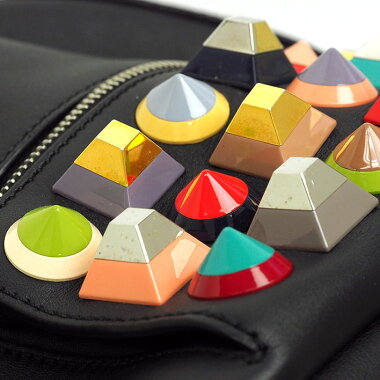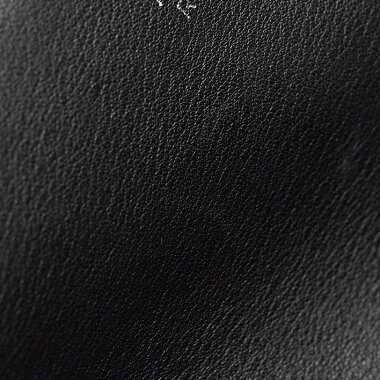 Brand : FENDI
Line by the way
Part No.8BZ038 9DF
Material : Calf leather
Color Black :  X Multicolor
Category : Backpack rucksack
Dimensions Vertical: approx. 23.5cm, horizontal: approx. 20.5cm, gusset: approx. 9.5cm, handle: approx. 11cm, shoulder: approx. 64-68cm (3-stage adjustment)
Accessories Storage bag
So, what are you waiting for?? Hurry sell your
FENDI BACKPACK
to us! Besides, we also buy 
gold, white gold, platinum, diamond, silver, gold bar, gold coin
 and etc. We accept any grade of gold, so feel free to bring for free estimation too! Jewel Cafe also accept any luxury designer handbag such as 
Chanel, Louis Vuitton, Gucci, Prada, Hermes, Burberry, Bvlgari, Slavatore Ferragamo, Bally, Fendi, Coach, Christian Dior
and etc. Other than that we also can buy your luxury watch such as
ROLEX, OMEGA, FRANK MULLER, PATEK PHILIPPE, TAG HEUER, IWC, PANERAI, BREITLING, AUDEMARS PIGUET, SEIKO
 and etc.
If our branched is too far for you to drop by, please try out our 
LINE.estimation
 and 
EMAIL.Estimation.
LINE.estimation ID

: jewelcafemalaysia
EMAIL.Estimation

:
jewel-cafe-au2@crane-a.co.jp
For line estimation please sending the details clear picture of  your items for the better quote.\ Please don't hesitate to contact us! Feel free to visit us and approach our friendly staffs for more information.
*We only purchase 100% Authentic!
*Term and condition apply!
You can visit our AU2, KL branch or Bukit Raja, Klang branch. Address and contact no. as following:
======================================
AEON AU2 SETIAWANGSA SHOPPING CENTRE,
LOT G26 GROUND FLOOR, 
NO.6, JALAN TAMAN SETIAWANGSA AU2, 
TAMAN KERAMAT, 54200 KUALA LUMPUR.
TEL: 03-4251 1151
====================================
AEON BUKIT RAJA SHOPPING CENTRE,
F34 FIRST FLOOR, PERSIARAN BUKIT RAJA 2,
BANDAR BARU KLANG,
41150 KLANG, SELANGOR DARUL EHSAN.
TEL: 03-3358 8466
======================================  
◇◇◇◇◇◇◇◇◇◇◇◇◇◇◇◇◇◇◇◇◇◇◇◇◇◇◇◇◇◇◇◇◇◇◇◇◇◇◇◇◇
BUY GOLD.

BELI EMAS

.
BUY WHITE GOLD.

BELI EMAS PUTIH

.
BUY GOLD BAR.

BELI JONGKONG EMAS

.
BUY GOLD COIN.

BELI SYILING EMAS

.
BUY PLATINUM.

BELI PLATINUM

.
BUY DIAMOND.

BELI BERLIAN

.
BUY BRANDED HANDBAG.

BELI BEG TANGAN BERJENAMA

.
BUY BRANDED WALLET.

BELI DOMPET BERJENAMA

.
BUY BRANDED WATCH.

BELI JAM TANGAN BERJENAMA

.
BUY BRANDED COSMETIC.

BELI KOSMETIK BERJENAMA

.
BUY BRANDED PERFUME.

BELI MINYAK WANGI BERJENAMA.
BUY BRANDED ACCESSORIES.
BELI AKSESORI BERJENAMA.
We have purchased various items, such as… ●Gold, Platinum, and Silver products ●Diamonds and any designed Jewelry ●Branded Watches ●Branded Handbags ●Branded Cosmetics ●iPhone, iPad